Mariam is one of the organisation leaders who has spent all of her life at the orphanage as she was also an orphan raised under this orphanage. and she work as the secretary of Orphans of Uganda Children Center Bugiri Uganda, and the same time as the mother for many of the children as she has raised many from there babyhood up to now.
In may sister Mariam started feeling pain of her left hand and the same time growing big in size and some more body parts with much pains . To avoid more problems, we dropped her in the hospital where some medical examining where done on her and they confirmed she has kidney infections stones and the hand has also infections due to over using it . And surgery was recommended for her.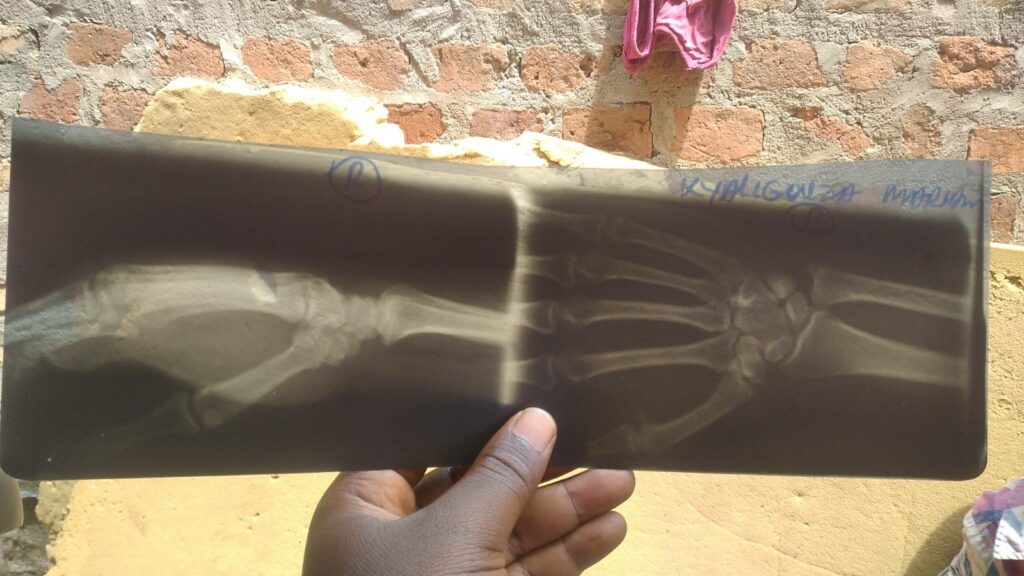 Mariam is now in hospital but making issues worse up to now she has not yet get proper treatment according to her disease other than recieving pain killers to stop the pain.
Treatment has not yet started due to lack of funds to make payments for her treatment and surgery.
The hospital printed amount of Money for the surgery and treatment of the hand and treatment after surgery, the sum of 18,750,000 Ugandan shillings (like 4800€). And 1,470,000 shillings for the foods, transport, drinks soaps toilet paper with sugar and other emergency need's according to the time she will stay in hospital. Like 380€.
As senior caretaker and children at Orphans of Uganda Children Center Bugiri Uganda, we do kindly request for support of donations to help our mother, our sister and our worksement to get treated.
Donations
All donations are donated to our organisation donation pages in this website and through @bitcoin to our organisation lightning 🌩️🌩️⚡ address orphansofuganda@8333.mobi.
Let's donate to save her life and help her from the pain she is going through now, as away of appreciating her work for the organisation and showing her that she is part of this family.
Yours faithfully Byarugaba Isma caretaker of orphans at Orphans of Uganda Children Center Bugiri.