Orphans of Uganda Children Center Bugiri, with much happiness and joy, we do appreciate your support on food and other needs of children you donate on monthly basis, may your giving hands stay blessed accordingly.
Foods and none foods
foods such as Maize flour, beans rice and bananas where some of the purchase made to keep everyone at the home eating for the whole month of July, thanks brothers and sisters for much care and support we can't make it without your giving hands.
None foods, Such as soaps for washing, bathing to keep everyone health and safety from infection and bacteria, and  internet buldles to keep us online throughout the month of July.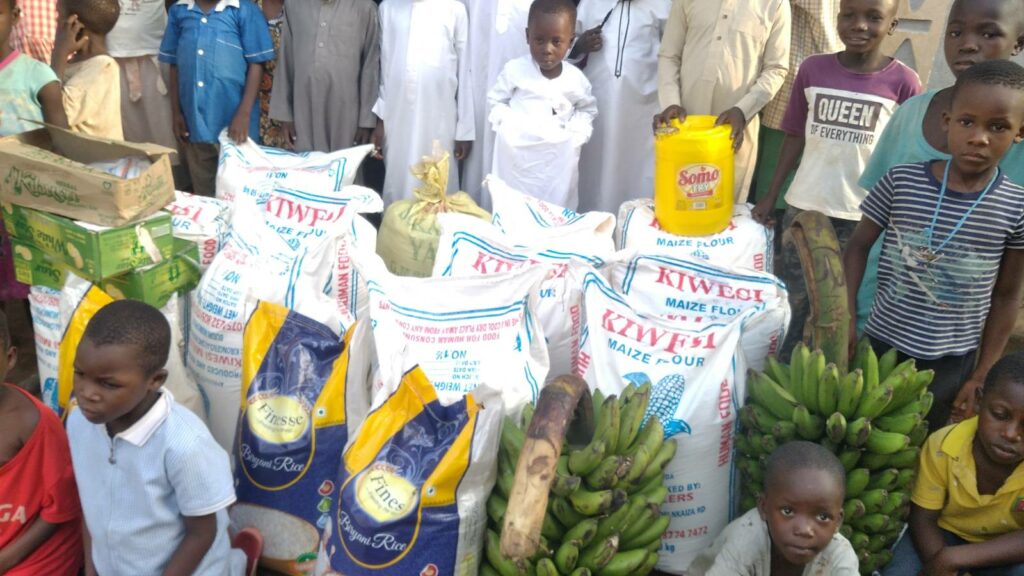 Hospital bill payments
Due to your supportive and helpful hands, we have managed to clear the standing hospital bills for children who received treatment. and other hospital support.
generally as the organisation we received 1,400 as monthly donation for July and Eid day meals celebrations. thanks for supporting us and loving orphans at Orphans of Uganda Children Center Bugiri Uganda. your support is creating much impact on the lives of these needy children, thanks.
As Orphans of Uganda Children Center caretakers, deeply appreciate your support, encouragement and care for these children and organisation in general may your giving hands stay blessed always. we couldn't make it this far with this work without your help and support. Thanks
yours faithfully Byarugaba Isma
caretaker of orphans at Orphans of Uganda Children Center