Thanks for supporting our orphanage with food, as the whole organisation in general we do take this opportunity to thank everyone out there who is caring and supporting to keep everyone at the organisation with something to eat, may your giving hands stay blessed abundance.
Orphans of Uganda Children Center Bugiri, being an home for needy and orphans. Meaning every child here has no support from biological parents or relatives, and this makes the organisation to incur and provide for these children to keeping surviving.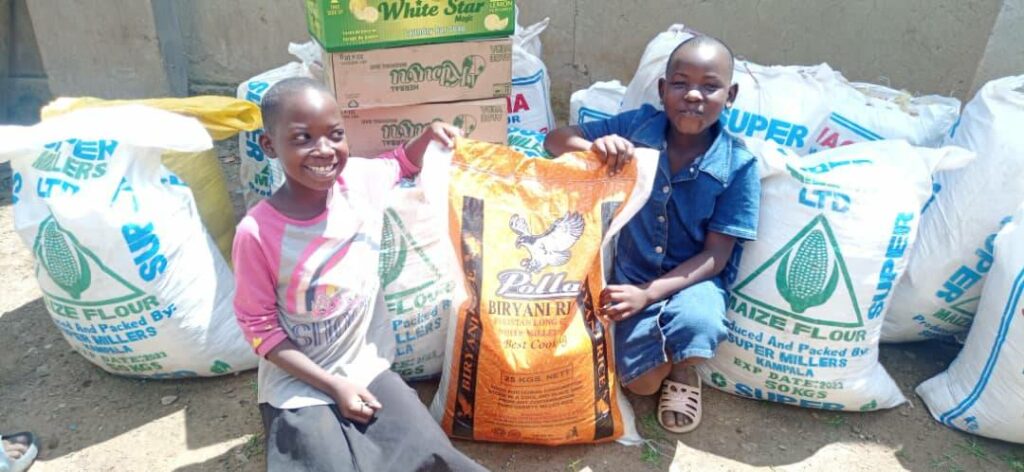 Foods
Foods like Maize flour, beans with rice and salt where purchased for the organisation to be used in this month of January. Which we agree that it will push us in this month.
None Foods
Soaps three boxes was purchased to help us in bathing and washing clothes for both volunteers and children.
The organisation certificate also will be renewed too at amount of 455,000 shillings to make the easy way of how the organisation can keep be running it's work and remain updated.
Treatment payments for Aliyah
Aliyah treatment also has been cleared an amount of 960,000shillings which the hospital has been demanding, for the treatment the girl received in the hospital.
In general 1,285 euros was sent to us this month, in Ugandan shillings 4,984,000 and when we subtract on withdrawal charges then we remained up with 4,940,000shs.
As the organisation we thank everyone who has donated to make this possible may you be blessed accordingly for the continuous support to Orphans of Uganda Children Center Bugiri.