Thanks for your help and support to Orphans at Orphans of Uganda Children Center Bugiri, we take this opportunity to thank our organisation donors for standing with organisation needs to these orphaned on monthly basis, may each of you stay blessed accordingly.
Generally, this month of February we have been able to receive a donation of 1,250 euros which is equivalent to 4,943,751 Ugandan shillings, which will help on providing for some needs of the 80 orphans through this month of February. On various needs of the organisation.
Foods and none foods
Foods are some of the mostly basic needs on which the organisation spent on a big numbers of amount to keep everyone at the home eat throughout the month. and foods such as beans, maize flour, cooking oil, salt, and onion with tomatoes, are some of the foods on which some amount was spent on.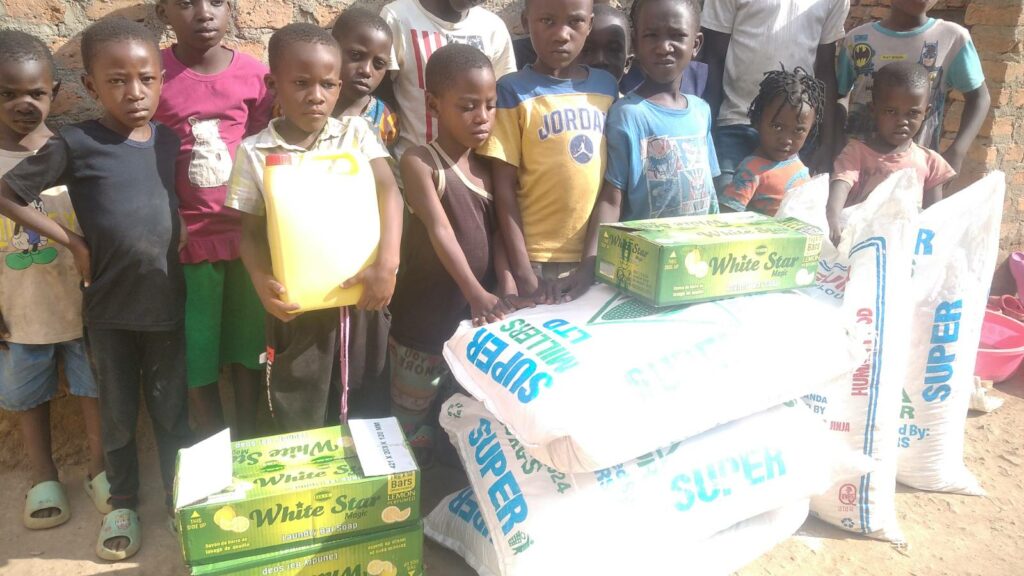 None foods, these needs are so much important to children in day to day lives such as soaps, candles, matchboxes, body lotions and others. such needs are unavoidable in life. And that's why the organisation do spent on some donations to bring them closely to children.
Hospital bill for sick children who have been on treatment of headache, malaria and skin rushes in children. A big part of the monthly donation has been spent on this bill, as mostly of the children have been getting treatment thus we had to clear up with hospital for there service, with the sum of 1,250,000 shillings has been spent on this bill of treatment.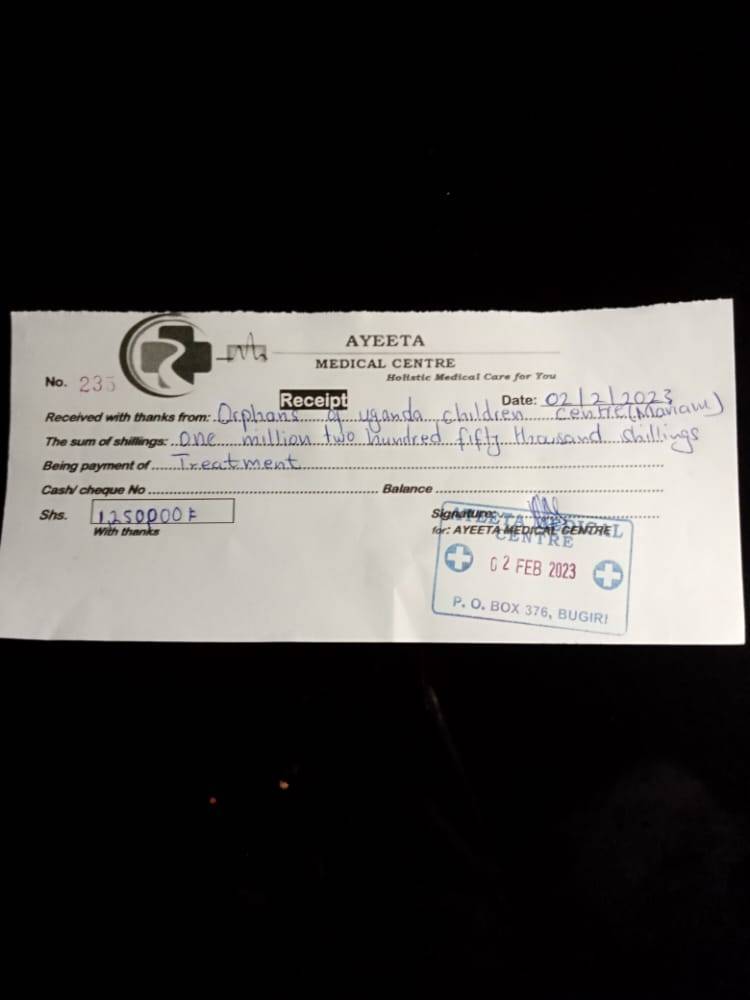 Internet bundles (20GB-Traffic) for staying online, as it's the only way how we communicate with our donors of the organisation and giving update on each and everything happening at the orphanage. 50,000 shillings has been spent on this.
Transportation of goods purchased from Bugiri town to the orphanage, As the town where we buy the needs is far from home, transport costs has be involved in our budget, and 60,000 shillings was spent on this.
In general as Orphans of Uganda Children Center Bugiri, we take this chance with this opportunity we have, to send our prayers and thank you messages to you our Orphanage donors, for the greatest work your doing in us through your continuosly support.
Thanks for standing with our organisation in all conditions, may your giving hands grow more and more.
Yours sincerely Mariam, organisation volunteer.