Thank you for your generous monthly donation to Orphans of Uganda Children Center Bugiri. We are thrilled to have your support. Through your donation we have been able to to buy foods and none foods, which will help to feed the 78 Orphans at the organisation and three volunteers through this month of April and continue working together with OoU. You truly make the difference for us, and we are extremely grateful.
Amount Received this month
In general total, we have been able to receive 6,038,000Ugx , some of this Money 4,938,000ugx came from our donors group organised by some brothers from Germany, and 1,100,000ugx we have received it from donation group of sats/bitcoins.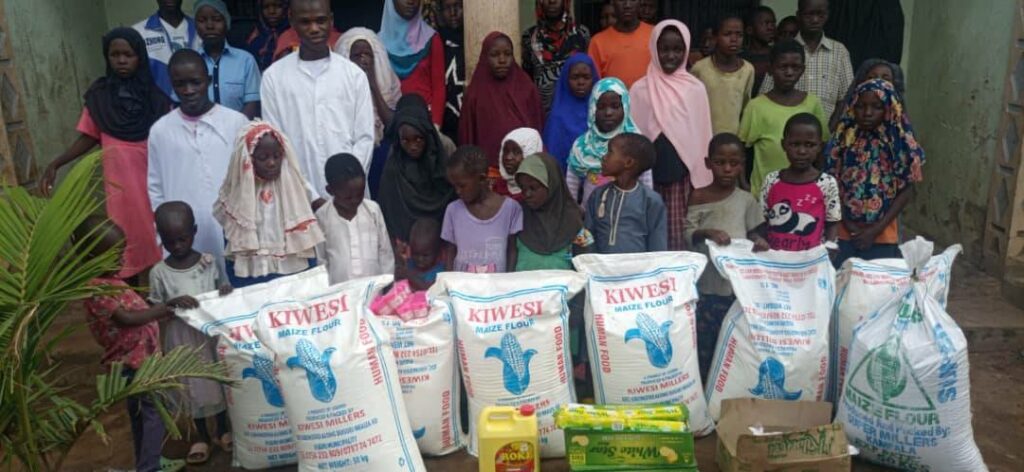 How amount was spent
Part of this money is generally for monthly foods and none foods donation, and we have been able to purchase enough food which will take us through this month of April, food such as rice food, maize flour and beans with tomatoes and onions, cooking oil and salts. None foods we have been able to buy body lotion for children to apply on there bodies after bathing, washing and bathing soaps, candles to use as source of light, toilet paper to mention but a few.
Volunteers donations
In this month of April, as volunteers we have been able to receive 10 euros for each volunteer namely brother Isma, brother Sowali and sister Mariam. In total making 30 euros for all of us the three volunteers.
Hospital bills clearance
With the amount we have received this month, we have been able to pay hospital bills for some of our 22 Orphans who have been sick, and three of them have been addmitted in hospital for further treatment, 19 among them have been taking treatment from the orphanage.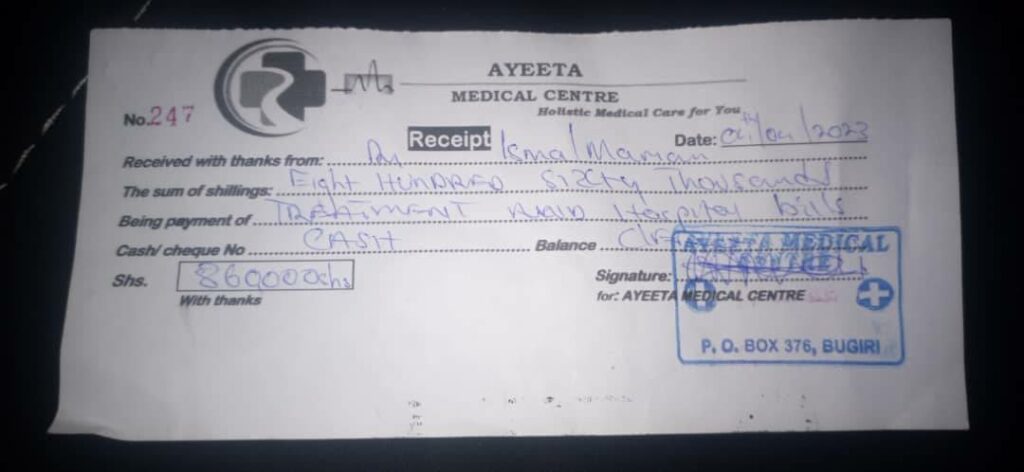 Feeding the sick in hospital
Part of this monthly donations, we have used 590,000ugx to purchase enough food for senior volunteer brother Isma who is still in hospital due the surgery he had recently, and feeding the three orphans who have been in hospital.
For the love, care and support to us here at Orphans of Uganda Children Center Bugiri, we can't forget to appreciate your help and support to words the needs of our organisation, may each of you stay blessed accordingly and we send prayers and greetings from orphans and volunteers of Orphans of Uganda Children Center Bugiri.
Photos, videos and receipt are attached to this post for how each donation was spent.
Appealing to Donors
As Orphans of Uganda Children Center Bugiri managing board, we do appeal for the continuous support and care towards the the organisation as without your support, we can't stand without you our donors. May your giving hands Keep earning thousands more than that you give, Thanks!