Food is the first priority here for our orphans, and I think to each and everyone. As Orphans of Uganda Children Center Bugiri Uganda, we do take opportunity to thank each of you our donors for continuous monthly donation towards foods and none foods, may things work out for you accordingly brothers and sisters.
In this August we have received a donation of 1,100 euros which is 4,306,505 Uganda shillings, this amount has been spent on food, and none foods as follows.
Foods
Such as Maize flour, beans, onions and cooking oil have been purchased and delivered at the home to help feed organisation members in this month of August.
None foods
Such as soap to help on washing and bathing of every member at the organisation and internet buldles to keep us online.
Thanks for supporting us and fathering orphans at the organisation may your giving hands stay blessed accordingly, your doing a lot more in us.
We couldn't be still pushing forward without your help and support to our organisation needs. and deeply we do appreciate accordingly for the love and support from each of you, may you stay blessed accordingly.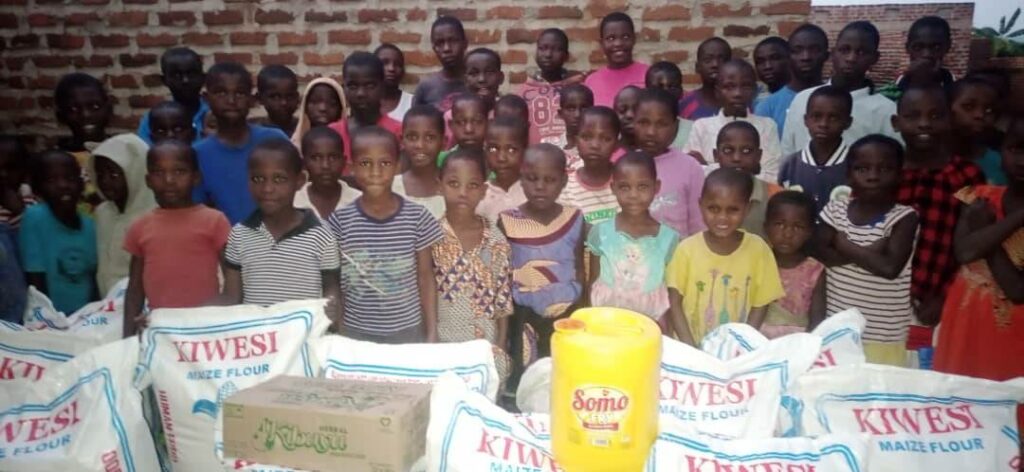 Children are growing from one stage to another for the good work your offering in supporting towards the organisation needs such that children can be cared too. thanks brothers and sisters