Orphans of Uganda Children Center Bugiri is a none profit organisation taking care of 78 orphans per now, 50 of them being female and 28 males.
Our First Bitcoin Experience
Earlier this year, one of the organisation's friends introduced to us the digital currency called Bitcoin, a new way to do financial transactions over the internet and to also receive donations from everywhere. He helped us to open a Bitcoin Lightening address (QR-CODE) as our official account.
At first this was seen as something confusing, since it was new to us here in Uganda. But slowly as he went on explaining it to us and encouraging us to include our new Lightning address in our orphanage's social media posts and website, some funds were raised in form of Sats.
Ramadan Period
In this actual Ramadan time, our friend who opened our Bitcoin wallet, introduced us to two other brothers who are running a none profit organisation that provides educational resources about Bitcoin to Muslims: Bitcoin Majlis. Bitcoin Majlis has been a key factor in helping us to raise more funds in Sats which has helped us to pay school fees for the 1st semester of 62 orphans at OoU.
Amount of Sats received
So far we have received more than 7,000,000 sats, and this has helped us to clear standing hospital bills for the three admitted children and providing treatment to 19 orphans who where sick at that moment.
We have been able to pay 75% of school payments for 62 orphans who are at school now for there first semester and to buy additional food.
The Sats that the Bitcoiners donated have really helped us to cover some of our most urgent needs. However there are more tasks to be done for which we still need your support. Things like buying clothes, sandals, education support, foods.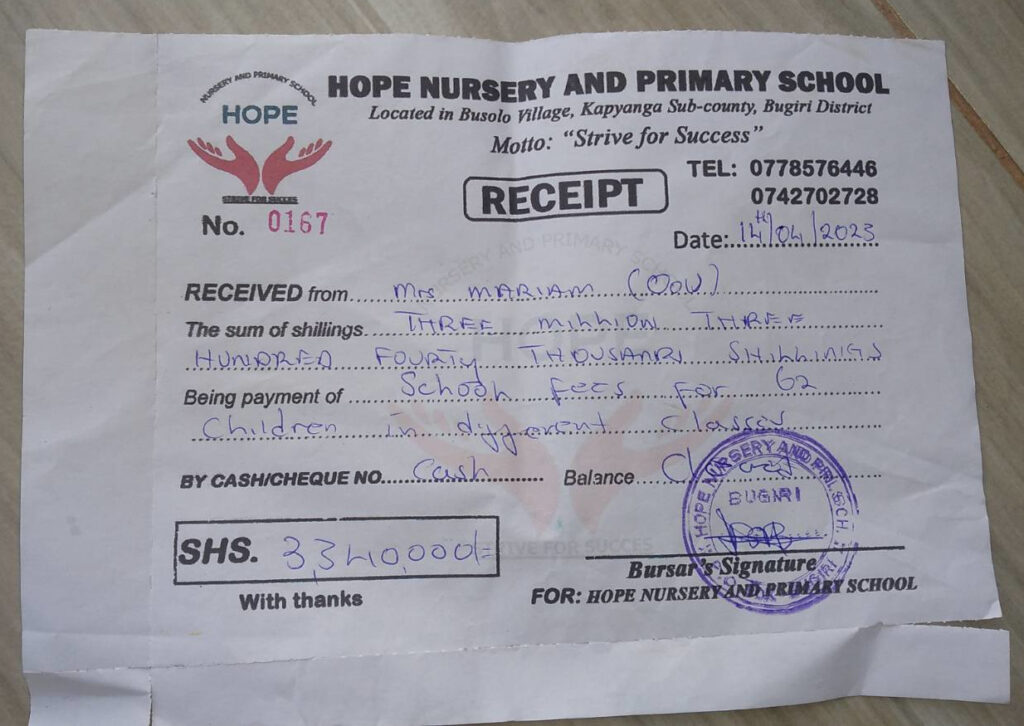 As organisation leaders of Orphans of Uganda Children Center Bugiri Orphanage, we'd like to thank the Bitcoin family who have donated most sincerely. May each one of you stay blessed accordingly. We couldn't make it this far without your support.
Yours faithfully organisation caretaker
Mr Byarugaba Isma