Orphans of Uganda Children Center Bugiri, is a non-profit organization basing in the Eastern part of Uganda, The organization is currently taking care of 78 orphans, both girls and boys in different ages, and none of these children is getting support from biological family or from the government of Uganda.
Challenges of clothes
Children here have taken two years since they last had donation for clothes from organization donors who base in Germany. For along that period from 2021, one child have been wearing one pair of clothes they received in period of two years back. Being along period and having no other optional clothes to keep changing, this has caused the clothes to go old to extents that can be putted on.
Dangers accumulating
Personal privacy, being young children this doesn't mean that they don't have to honor their bodies, some now fear to move around in the community as don't want their bodies to be exposed in public.
Maturity of some children is one of the most important reasons why these children have to be provided with clothes
In health ways, wearing one piece of cloth day after day can lead to the rise of other body disease in humanity.
Climate changes, climatic conditions in our country mostly of the times is rainy and this can cause coldness to children, thus the request of clothes donations.
Funds needed for clothes
In order to avoid the challenges which may happen due to lack of clothes or owning one pair of clothes per child, we are requesting at lest each child be provided with two pairs of clothes and one sweater or jacket for the rainy season.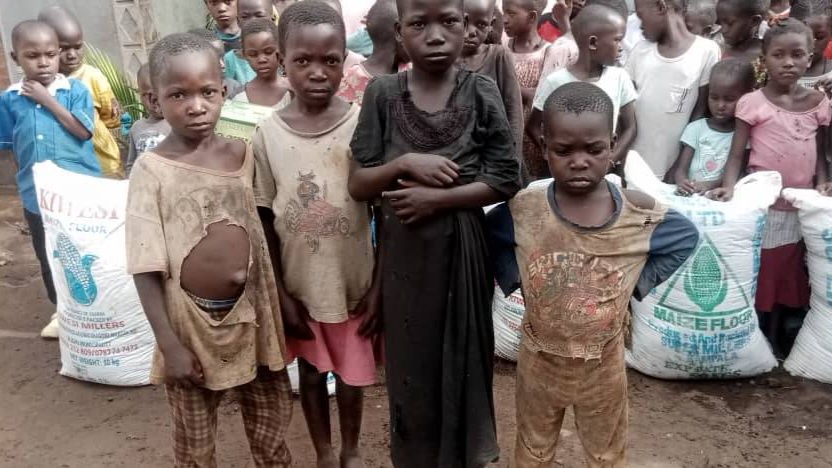 Summary of costs of clothes
1)- t-shirt/shirts costs 15,000ugx per each
2)-Trouser/short costs 20,000ugx per each
3)- skirts costs from 15,000ugx per each
4)- dresses ranges from 20,000ugx and above according to size per each
5)- Jackets costs from 30,000ugx
6)- Sweaters costs from 25,000ugx
NOTE:- a package of one pair of clothes and one jacket or sweater costs 60,000ugx
Or a package of two pairs of clothes and one sweater or jacket costs 100,000ugx per child. 78 orphaned children need this support.
As Orphanage caretakers, we do appeal to each of you out there to stand up with these children and give the little you can to get them all covered, as you're the only hope for them to make this happen